Welcome to Woodley Air Cadets.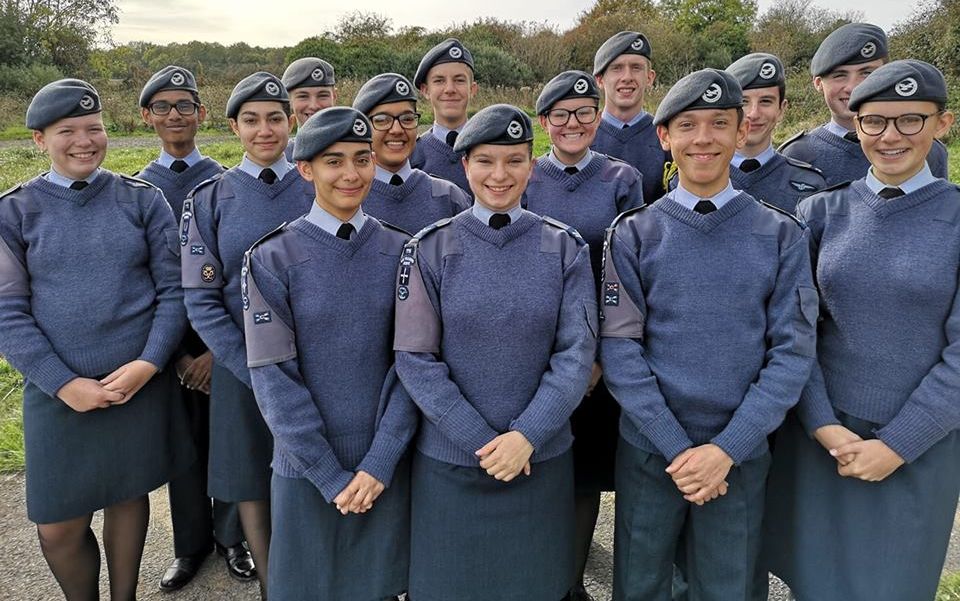 Cadet life is all about challenge, excitement and adventure. Cadets have many opportunities including UK and overseas camps, leadership courses, air experience flights and pilot training. The focus is always on enjoying yourself while improving your skills.
To be an Air Cadet you must be 13 years old, or 12 years old if you're already in year 8 in school or in S1 for those in Scotland. The latest you can join is before your 17th birthday. Most cadets leave when they're 20 years old and some stay involved as an adult volunteer.
We offer a wide range of fun and challenging activities, suitable for those with no experience and anyone who has already had a go. All Air Cadets can also benefit from training and gain qualifications that will be useful for all career choices, both in and out of the RAF.
Our squadrons welcome visits by potential cadets on our intake nights (accompanied by a parent or guardian), during one of our Parade Nights. The squadron recruits throughout the year. Just come along and see if you like it. We will discuss what we do, show you a presentation of Air Cadet activities and answer any questions you or your parents or carer may have.